Do you dare to take the leap? Let's generate more virtual and secure content together.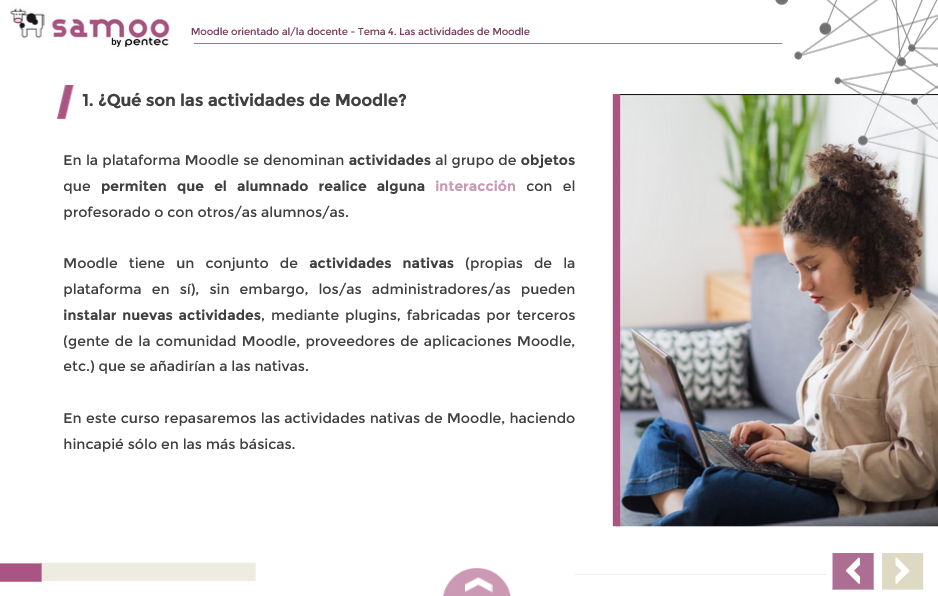 Customized online content
We create online content where we apply game mechanics in order to increase motivation, engagement and student performance. 
Rewards, levels, badges, rankings and other game mechanics are fundamental to the interactivity of our gamified courses in order to create the playful environment we are aiming for.
With gamification, the student is immersed in the learning experience thanks to the high load of graphic design and interactivity.
Haven't made the switch to HTML5 yet? As you may have heard, in December 2020, the authoring tool for multimedia and interactive content creation Adobe Flash Player stopped working. Its poor security system and low performance, led many browsers to block and replace Flash with HTML5; a more secure, intuitive and efficient language. 
Are you going to let your content be lost forever? Our team will migrate your content to HTML5, making your courses: accessible, responsive, secure and compatible with your LMS.
We have an extensive catalog of encapsulated content, the result of our collaboration with experts at national and international level, which provide training tailored to the requirements of each educational center or organization. It should be noted that within our content offer we have certificates of professionalism for the delivery in e-learning mode that facilitate the approval with SEPE. All of them following the standards of online training in order to be used in any learning platform.